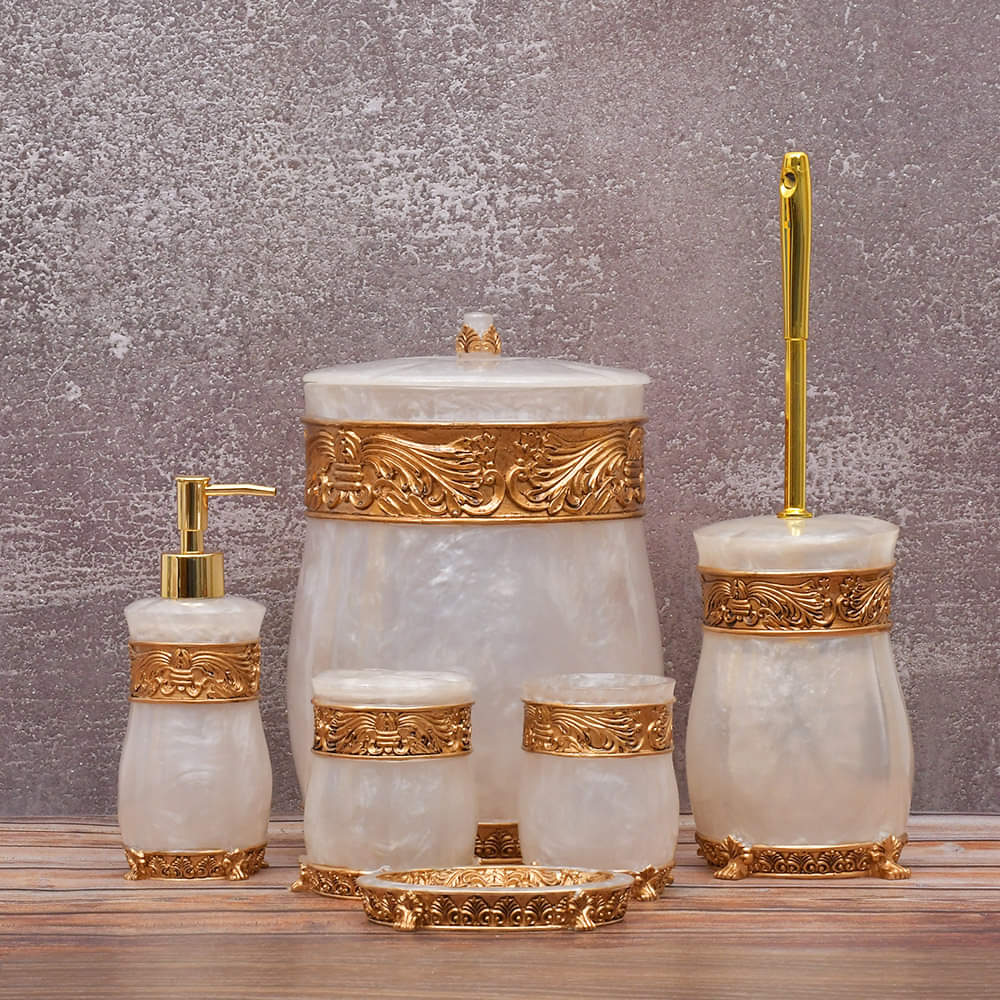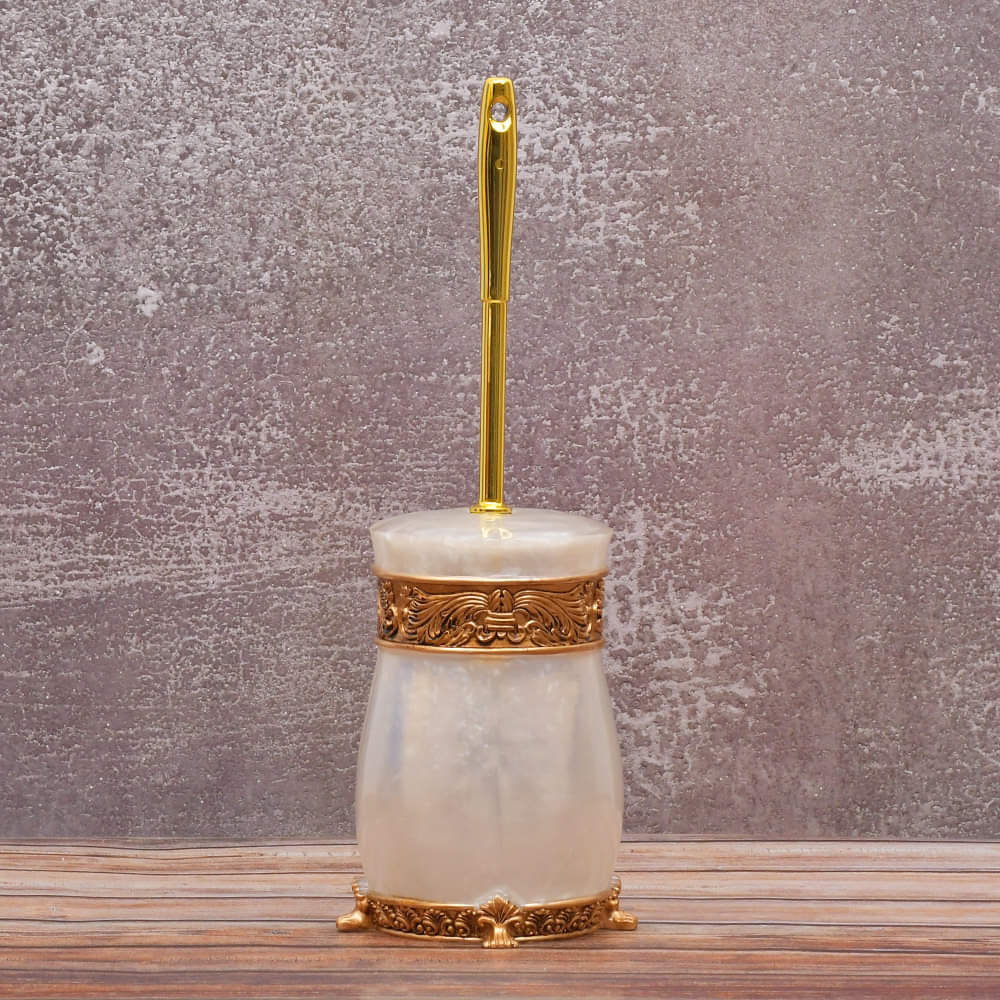 Jade Design Embroidered Porcelain Bathroom Accessories Set with Bin N Brush-6 Pcs
SKU: 6729754200057
Sale price
Rs. 15,399.00
Regular price
(/)
COMPLETE LUXURY SET: Your bathroom deserves the best. Our set comprises 1 lotion/soap dispenser, 1 toothbrush holder, 1 soap dish, and a water tumbler., 1 brush set, 1 bin Providing everything you would need to keep your bathroom fully functional.
Dispenser: Standing Soap Dispenser is a sophisticated-looking soap dispenser. The soap/lotion dispenser in our set is geared up with a stylish pump that makes a bold statement in contrast with the golden recipient. It's functional, easy to use, and guaranteed to add a sense of luxury to your bathroom!
Tumbler: The high-quality design benefits the decor of every bathroom.  It is also good to hold a comb, cosmetic brushes, and pens and can be used for water while shaving.
Toothbrush Holder: Doesn't take a lot of space on any counter-top, has enough space for your needs, toothbrushes, paste, and sink brush.
Soap Dish: Sometimes you just need to put something down somewhere, earings, floss, rings, etc.
Bin: To carry trash of bathroom and to keep your bathroom clean with the best Look bin you ever have.
Brush Set: It includes a brush in a brush holder makes it complete bathroom accessories set.
High-grade ceramics: Safe and environmentally-friendly, easy to clean, classical, and gorgeous gold-shaped, makes the bathroom space clean and improves the quality of life.
Dimension: Bin height: 9.9 inches,  width: 7.1 inches, Depth 9.4 inches, Brush holder height 4.3 inches, Length:  3.89 inches, Soapdish: length 4.1 inches, tumbler: 4.1 inches, dispenser: 5.9 inches height.
If you wish to purchase your accessories as a set rather than selecting separate items then you will love the accessories collections we have on offer. These will bring unity to your bathroom plus create a designer feeling for your space.
Gift Idea: It will be a good gift for your family, friends, and colleagues, it will bring personalization and life to any bathroom. A wonderful addition to your bathroom accessories.
Thank you for your interest!
---
Choose options